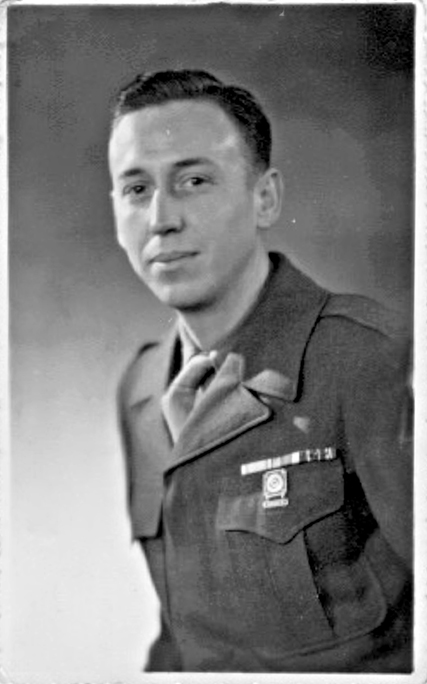 Noah Craig joined the U.S. Army on August 15, 1940. He served under General George S. "Hell on Wheels" Patton, in the famous Second Armored Division.
Noah left the United States in September 1942, arriving in Casablanca, North Africa in November 1942, where he served under Major General Earnest N. Harmon.
Noah's tour included Tunisia and the Sicily invasion. Later he went to England, France, Belgium, Holland, and Germany where he was in combat at Omaha Beach, the Battle of the Bulge and then Germany, until the end of the war. Noah returned to the United States in June 1943. He was honorably discharged as a staff sergeant on July 31, 1945. His awards include the Good Conduct Medal, the European Theater of Operations Ribbon and the Belgian Citation with six battle stars.